STRAP
STRAP
is a versatile solution for the design of a wide range of concrete and steel structures including residential/commercial buildings, bridges, industrial facilities, retaining tanks, communication towers, and many more. With a comprehensive workflow that covers the entire design process, STRAP's reliable toolsets meet all the requirements needed for the analysis and design of a wide range of projects from a small scale plane frame structures to large scale hi-rise buildings. Various national design codes are available for the design of reinforced/prestressed concrete and hot-rolled/cold-formed steel.
STRAP
is multilingual and available in the following languages: English,
Spanish, Chinese, Portuguese, Russian,
Taiwan.
S
TEEL DESIGN - Hot Rolled/ Welded, Cold Formed
CONCRETE DESIGN - Reinforced Concrete, Prestress Concrete Design
Easy to use, multi-language user

interface

Versatile modelling capabilities

Automatic generation of Wind and

Earthquake loads

Extremely fast analysis time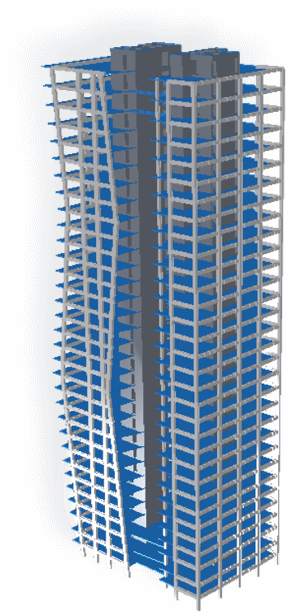 AutoSTRAP
is a powerful tool for converting CAD drawings or BIM models to STRAP models. AutoSTRAP's automatic import capabilities greatly shorten the time required to create a STRAP model. The program has a wide range of modeling parameters which gives the engineer full control of the import process.